Back Again
So we thought it would be a once in a lifetime experience to visit the legendary Abbey Road studios in 2019 when we recorded the soundtrack to our Philips Let the Light In film so it was quite an honour to be there once again just before Christmas 2020.
This time we were there to capture some very special conversation between some of the very talented staff at Abbey Road about the music they love. Working with our friends at 9Lazy9 we've been filming a set of very cool films for legendary speaker manufacturers Bowers and Wilkins.
Capturing the Action
The idea was to let the conversation flow naturally between all the participants and so we decided to film it with four main cameras. And they were not just any cameras, we wanted this to look great so we filmed with a mixture of Arri Amira and Alexas.
DOP Steve Weiser had a relatively large crew with three cameramen, a sound man, a camera assistant as well as a gaffer and spark. This created it's own challenges with the strict Covid rules we had to adhere to.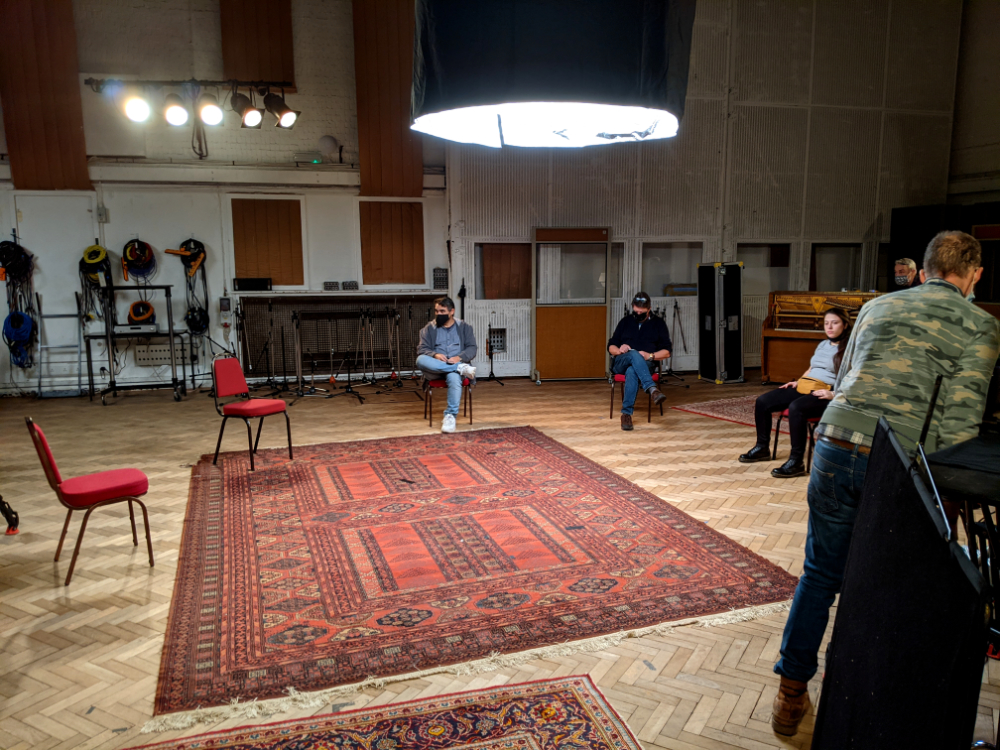 Lots of Space
Fortunately we were filming in the legendary Studio 2 which is where the Beatles recorded most of their hits. The studio is pretty big which really helped maintaining social distancing. Even our contributors needed to be 2 meters apart.
The Abbey Road studio actually had additional rules themselves to ensure we were all safe. We had to ensure all of the crew travelled to the studios via car rather than public transport and only three people at a time were allowed in the control room and if any of those changed, the room needed to be sanitised.
The Result
The original idea behind the films was to create a 'play list' for viewers to discover new music and the conversation is partly about those tracks as well as more general chat about music. We certainly captured some interesting conversation so we can't wait for the films to be released. We're currently in the post production phase of the project, hopefully everyone will get to see them very soon.